"Bringing Indonesian culture through an office design to the world, Arkadia Works won 3 international design awards for the latest works "Concentrix Office: The Eclectic of Yogyakarta".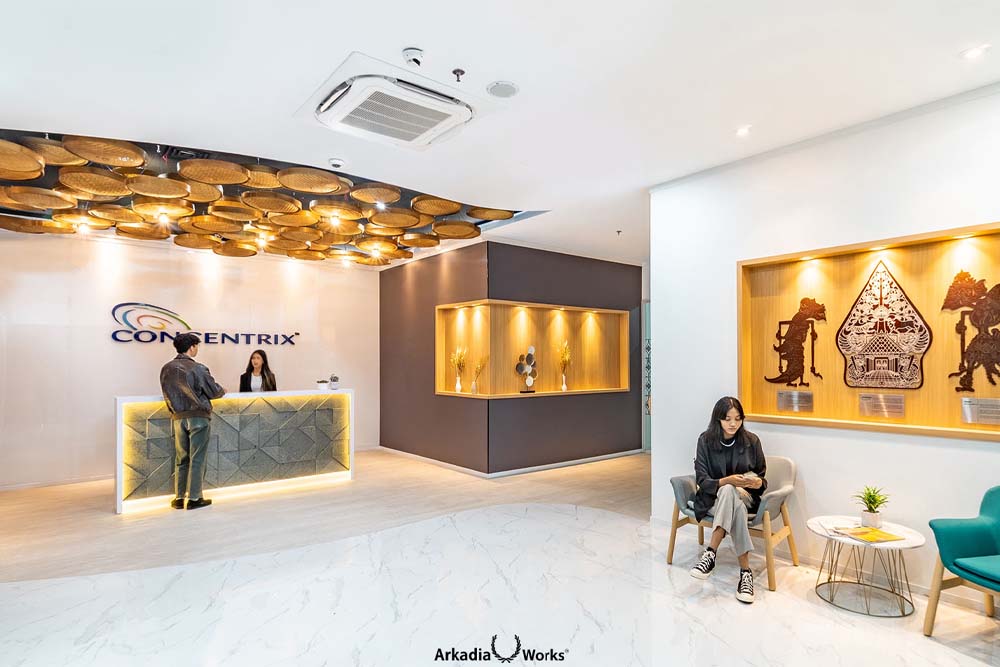 We proudly announce that Arkadia Works have just won 3 international awards for the project of "Concentrix Office: The Eclectic of Yogyakarta". These awards are:
Asia Pacific Property Awards 2021 (Essex, UK), 5-Star Winner and titled "Best Office Interior Indonesia" for "Office Interior" Category.
A'Design Award 2021 (Milan, Italy), for "Interior Space and Exhibition Design" Category.
Muse Design Awards 2021 (New York, USA), for "Interior Design" Category.
The design concept is inspired from Concentrix's business strategy: "Global consistency with Local intimacy." As a technology-enabled global business services company specializing in customer engagement and improving business performance, Concentrix keen to deliver the customer experiences in the local language and culture.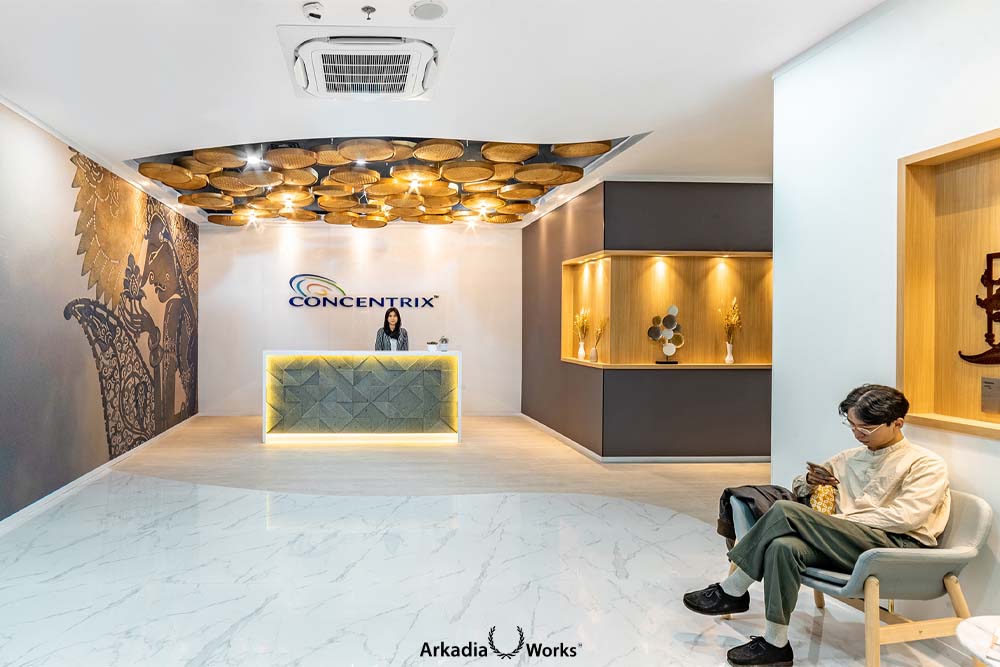 Entering the reception area, you will be welcomed by a bright atmosphere which consist of Wayang and Batik as the main elements. In the ceiling, the Designer choose to put the Tampah as one of the traditional elements. The reception table finished with Andesite Stone which was the main material to build a Temple in Yogyakarta. The wooden elements bring more warm impression in this area. The batik elements applied in the glass wall and seat cushion.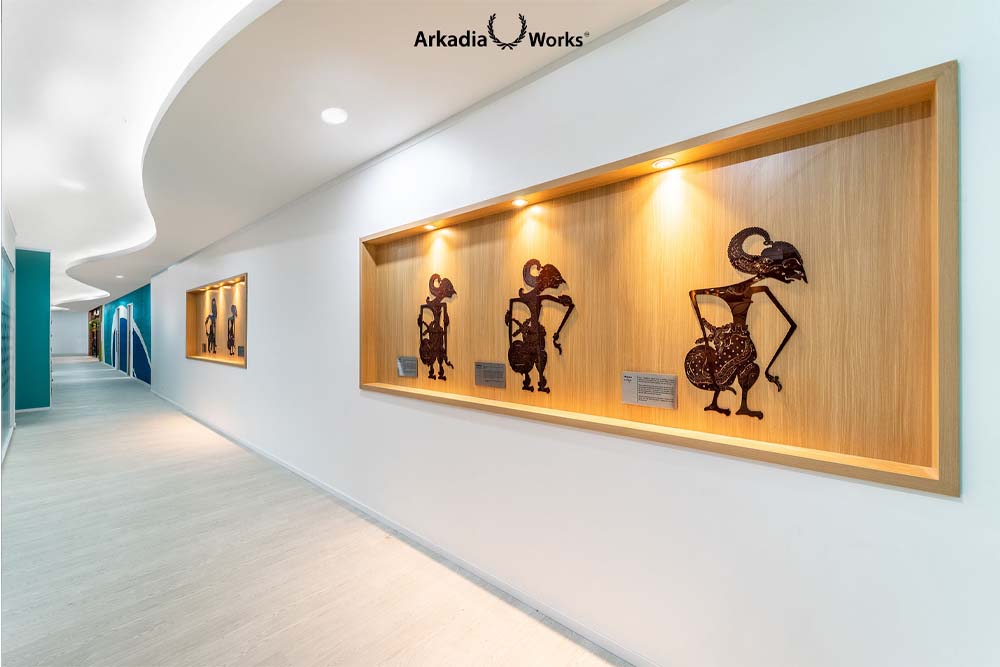 Walking to the corridor, you will meet Wayang character from the Pandavas, the main characters from the epic story of Mahabharata, who are famously retold in many generations through Wayang in Indonesia.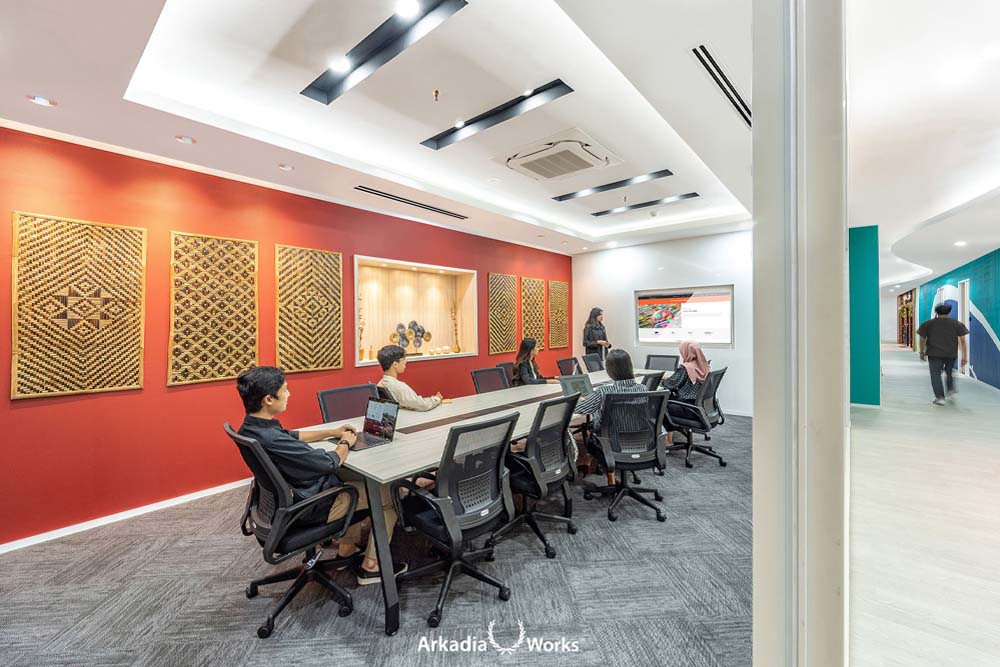 There are also Meeting & Conference Room, equipped with latest conference communication technology combined with traditional woven bamboo, art craft, and traditional hanging lamp from Yogyakarta.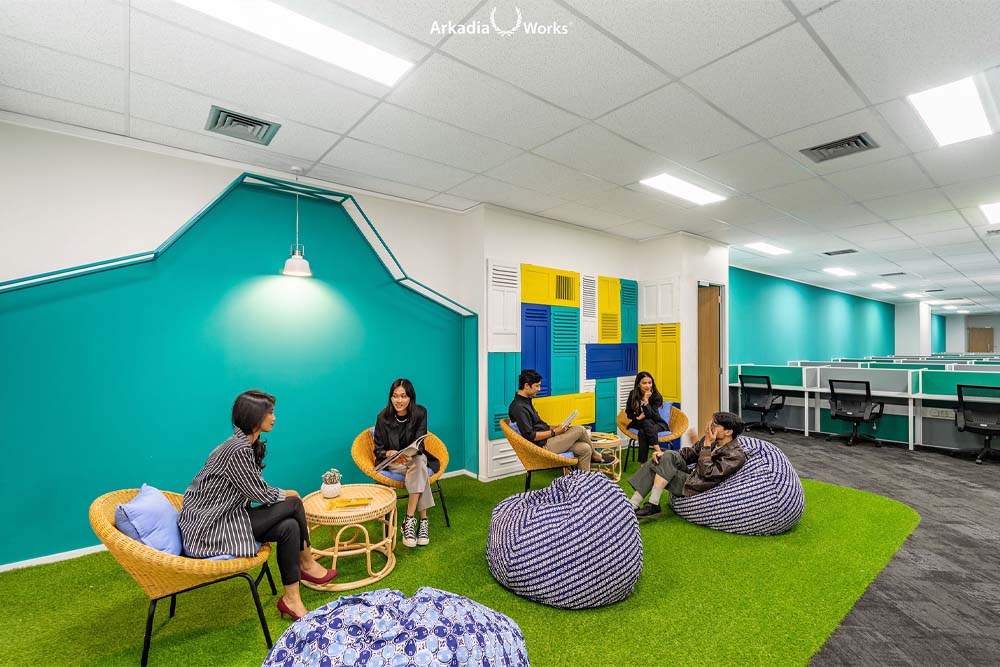 Entering the Production Area, the large open space office was designed with light colors such as teal, white, and grey to bring the modern vibes.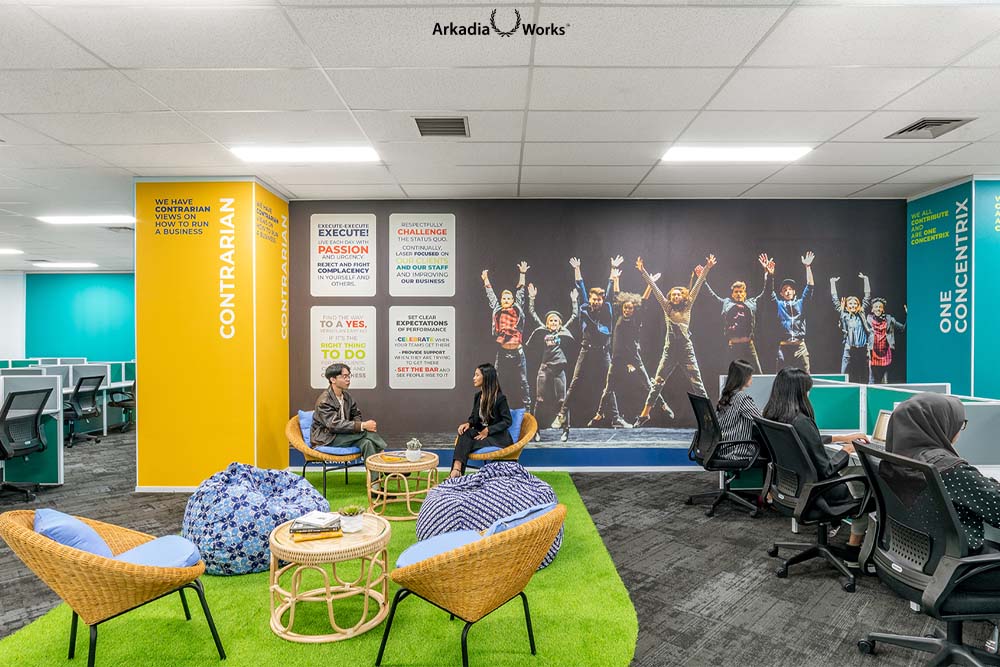 Designer also provide low partition workstation and applied visual graphic on the wall as an aesthetical ornament which bring spirit of productivity. There are also some Breakout Area with playful decorations such as synthetic grass and puff chairs for more informal discussion.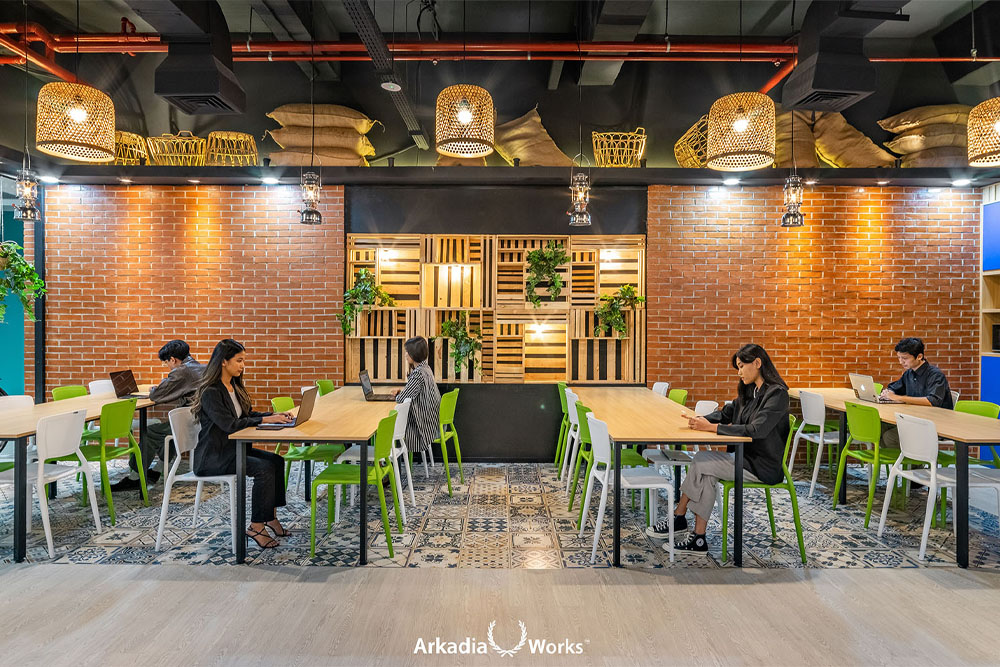 Designer choose the concept of "traditional market" in the Cafeteria which was designed with exposed bricks with combined traditional elements such as lanterns, tampah, rattan baskets, wooden pallets, sacks of rice, plants, and Onthel bicycles.
"Working on the Concentrix office design in Yogyakarta is an exciting office design journey for us. It is not only we can support our client success but also we are able to bring the cultural heritage of Indonesia (especially Yogyakarta) to the world", said Wiza Hidayat, CEO Arkadia Works.
It's such an honour for us to be able to introduce Indonesia culture to the world. We wish more people can recognize the Yogyakarta cultural heritage (especially for non-Indonesia people) and can become a design reference especially for office interior works that bring local Nusantara cultures.